| | |
| --- | --- |
| Thomas Jefferson Memorial | |
---
The Thomas Jefferson Memorial is located in the Tidal Basin area, just south of the Washington Monument in East Potomac Park.

As fitting Jefferson's architectural influences, his monument was created using the colonnaded style, which is an adaption of the classical style Jefferson introduced into the United States. The style is similar to that Jefferson used for his home, Monticello, in addition to what you'll find at the University of Virginia, which he founded after his second term in office.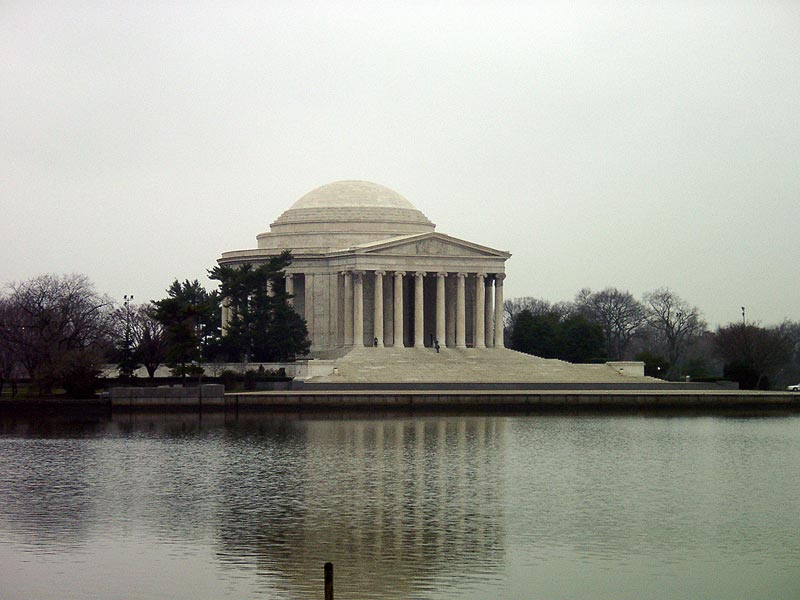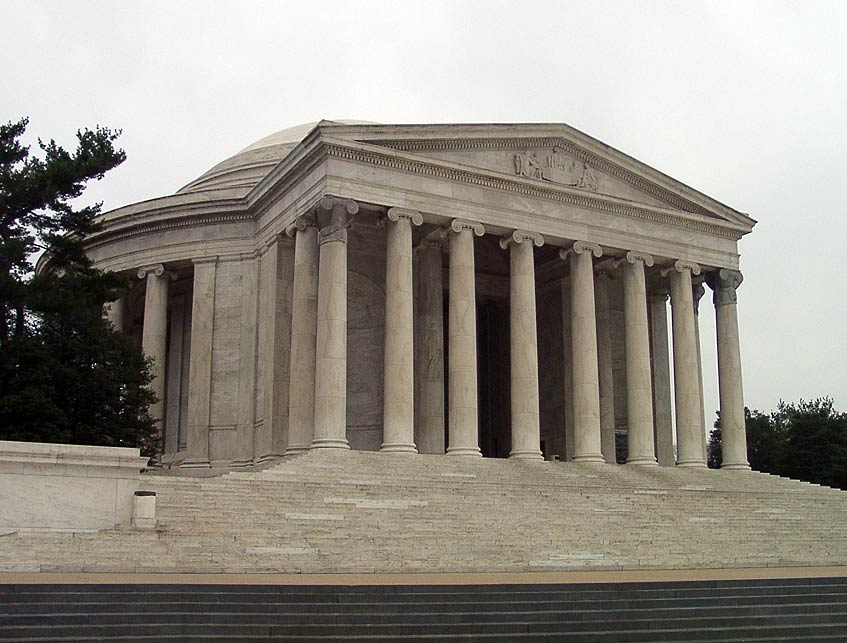 This is looking north over the Tidal Basin towards the Washington Monument. The trees you see are cherry trees, which were a gift from the city of Tokyo to the city of Washington D.C. in 1912.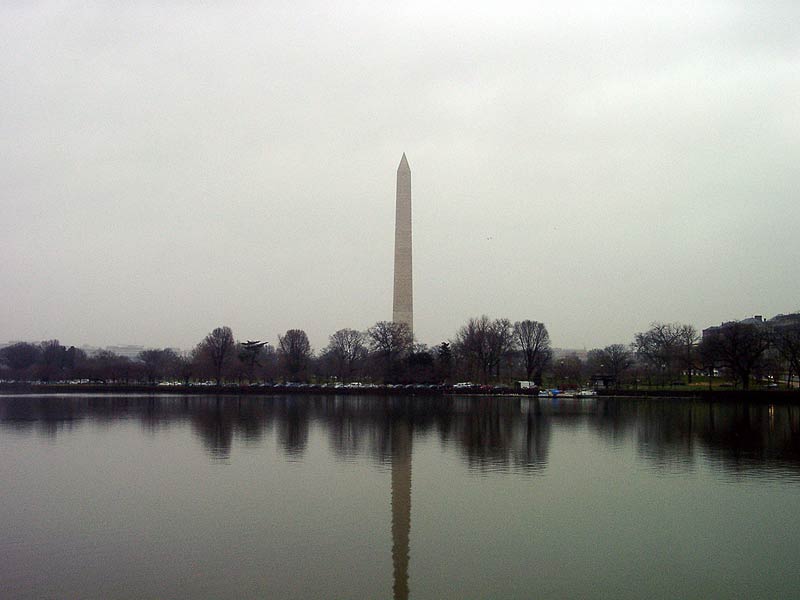 Franklin Roosevelt laid the first cornerstone for the monument, which was dedicated in 1943.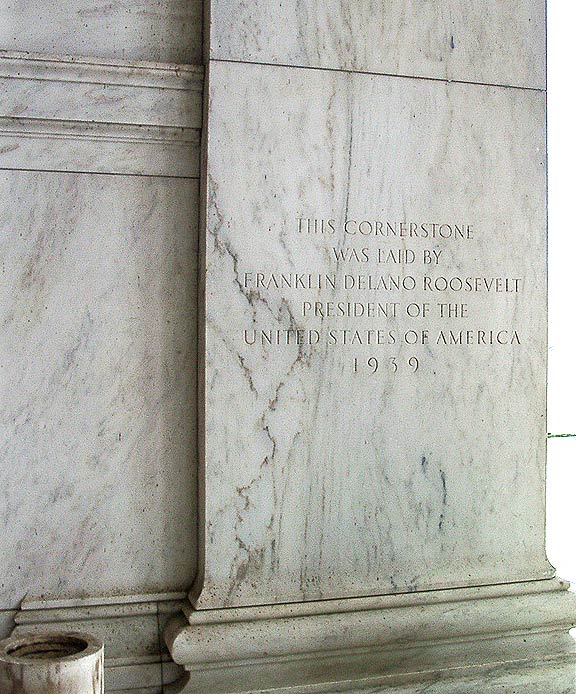 These are pictures of the statue of Thomas Jefferson.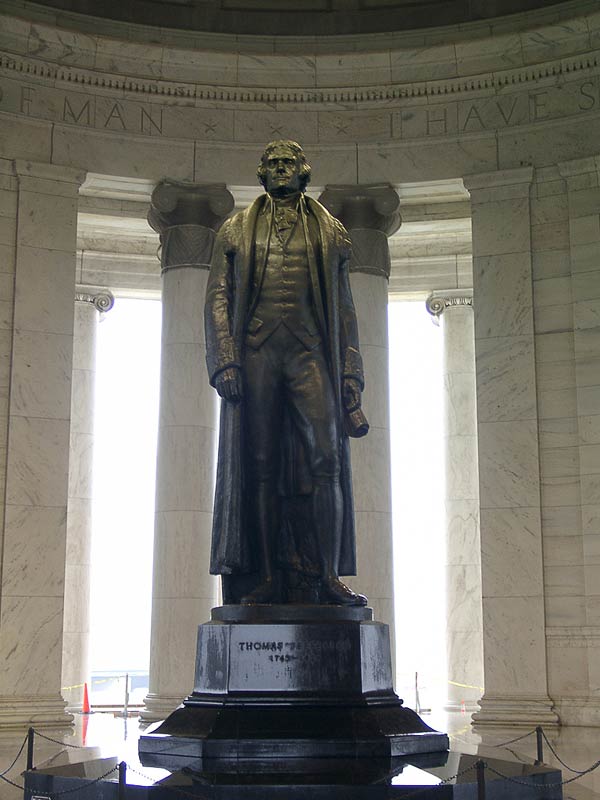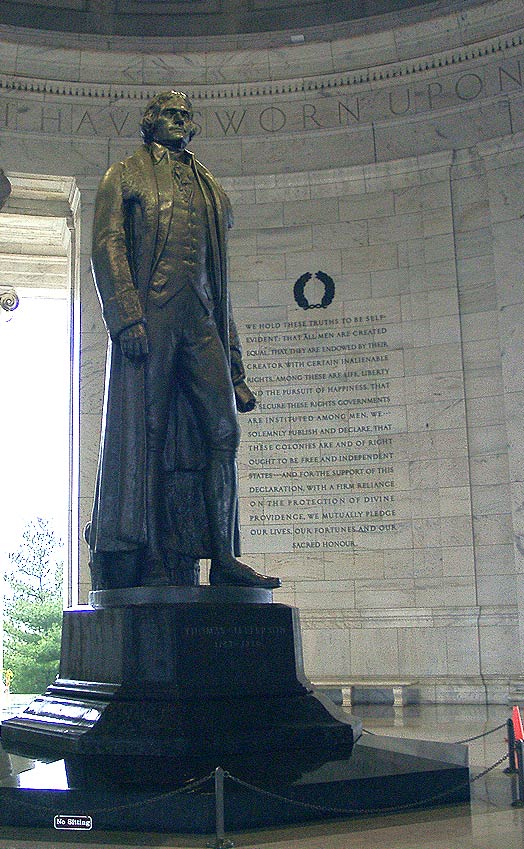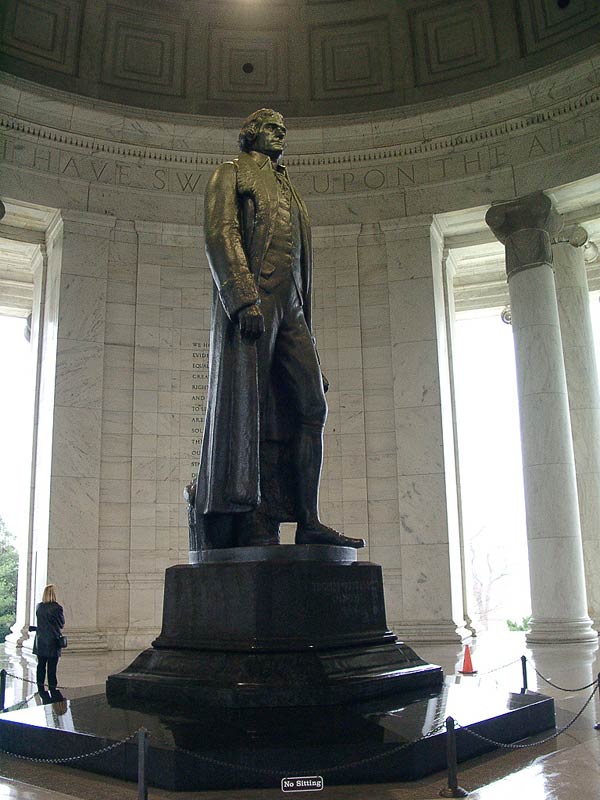 These pictures are from the walls inside the monument.